Barcode Introduction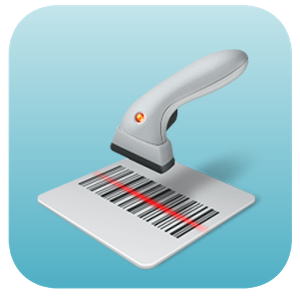 Barcodes are essential for the accurate accounting of inventory items and retail sales. Barcodes are also used for logistics tracking and as an easily readable solution for large amounts of important data such as barcodes found on driver's licenses and patient wristbands. The use of barcodes virtually eliminates data entry errors, which is critical for businesses, hospitals, government agencies and a myriad of other organizations and industries. Barcodes have become such an integral part of modern society; it is hard to imagine our world without them.
Barcode History
The first product to be barcoded was a pack of Wrigley chewing gum on June of 1974. The scanner hardware was manufactured by Datalogic, a leading Auto ID company that is still in operation today. The first type (aka symbology) of a barcode was a 1D linear UPC (Universal Predict Code) barcode. A UPC barcode is the standard 12-digit barcode for most retail items sold in North America. Its closely related cousin, the EAN barcode, is a 13-digit barcode that is the most common for retail items sold in Europe. All of these barcode types are essential to the accurate tracking of tangible items by computer systems. For more information on UPC barcodes, click here to learn how to create a UPC barcode.
Barcode Types
There are 2 different groups of barcodes: 1D and 2D. 1D barcodes are the standard linear (vertical black lines) such as

UPC and EAN barcode types, for example. Even though 1D barcodes are the most commonly used, they are limited on how much data they can store. The main exceptions to this would be the Code 39 and Code 128 barcode symbologies that can contain up to 39 or 128 characters respectively.
A 2D barcode can contain a lot more data than its 1D counterpart. For example, 2D barcodes are used on ID cards, for asset tracking, and the ever popular 2D QR Code is used by retailers for promotions. 2D barcodes are an ideal way to store large amounts of data that must be read quickly and accurately.
The Barcode Scanner
Barcode scanners come in many different types and price ranges. That said, barcode scan engine technology can be categorized into 2 groups: 1, Laser, 2, Imager. We won't delve into the main difference between laser and imager barcode scanners in this article; however, you can click here to learn more. Also see our handy barcode scanner type infographic.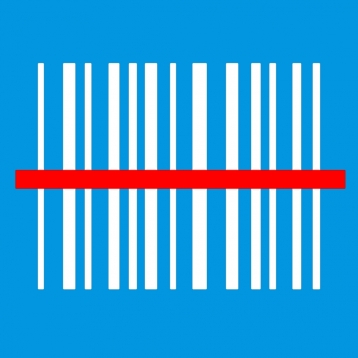 A barcode scanner actually reads a barcode as dots, and these dots represent 1's and 0's to a barcode scanner, so a barcode scanner reads a barcode as binary data. The number we see when a barcode is scanned is a human translation of the barcode's binary data. In order for a barcode scanner to read a barcode successfully, the barcode must have a contrast of black print with a white background, because a barcode scanner reads the reflection of light between the black lines of a barcode. For example, a black line that reflects little to no light the barcode scanner will read as a "1", and the white contrast spacing (column) between two black lines the barcode scanner will read as a "0". The barcode scanner reads a barcode within milliseconds, and that data is usually input into a computerized point of sale (POS) system or an inventory control software program where the barcode number is instantly assigned to a matching identifier in an existing database.
For more information on how a barcode scanner connects to a computer, please click here.
Get the Right Scanning Solution
If you are a retailer, chances are you will need a barcode scanner. We offer a wide selection of 1D and 2D barcode scanners for your business. If you need help choosing the right barcode scanner for your business, please don't hesitate to contact us directly, and one of our friendly point of sale experts will be more than happy to assist you.
Additional Resource for You: how to create 1D barcodes with our FREE online Barcode Generator.