POS Hardware Shipped Internationally

Our Partnership with International Checkout allows you to ship Point of Sale hardware just about anywhere in the world. If you want to ship your order with us outside of the USA, simply click the
button in your cart to order products to be shipped internationally. The International Checkout order page will include international shipping/handling fees and also the option to pre-pay taxes and duties if they apply.
Most International Checkout orders have on average up to 14 days transit time until the product is received by you. If you have any additional questions about specific international transit times, overseas expedited shipping options, international order terms & conditions, or any other questions regarding orders shipping outside of the USA, please contact International Checkout directly.
Thank you for shopping with us and for using the International Checkout service.
International Checkout Order Example: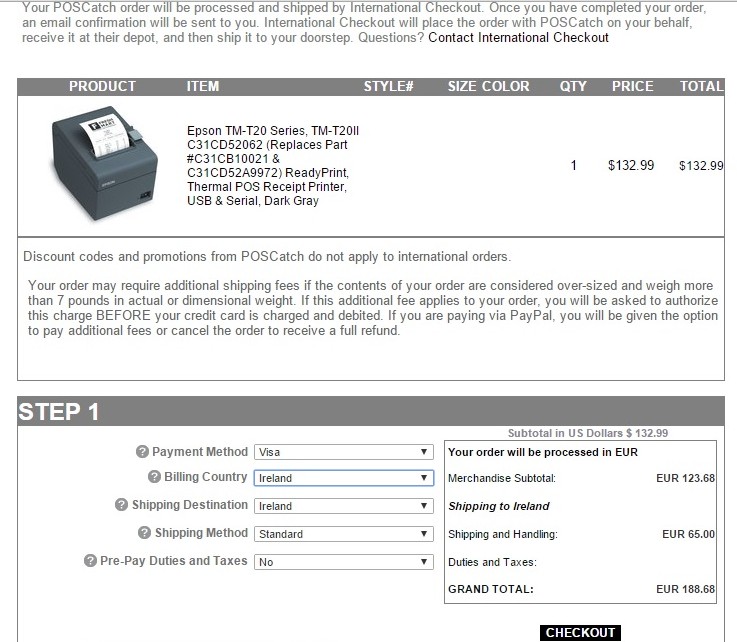 ******************