SAM4s GIANT 100 Thermal Receipt Printer: A Small Printer with a Big Name & Value.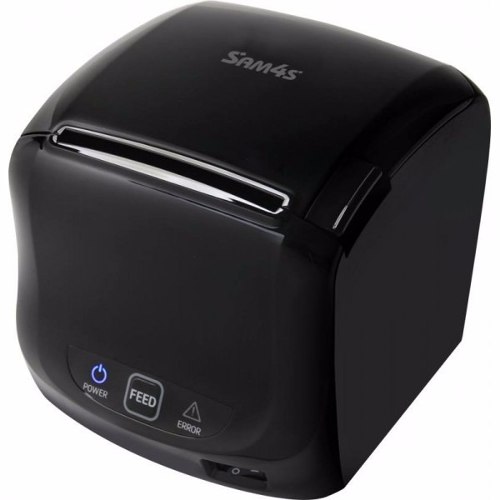 We have reviewed many point of sale hardware products over the years, and from time-to-time a product comes along that really grabs our attention due its innovative design and functionality...the SAM4s GIANT compact thermal receipt printer is one of those products. This ingenious little receipt printer is a full-size 3" inch printer, but it has a small footprint of approximately 5.5 inches' square. But don't let this printer's small size make you think it doesn't have the same quality build as larger receipt printers, because the GIANT thermal printer can go head-to-head with any other printer in its class. For example, the SAM4s GIANT comes standard with 3 interfaces: USB, Serial & LAN, so out-of-the-box this little receipt printer is big on installation options. And even though this receipt printer is little, it has a print engine that is super-fast…printing speeds up to 250mm per second, wow! Other great standard features are: advanced jam-free cutter technology, wall mount capable, and an intuitive software utility that can program the GIANT to print receipts with custom logos, mssages and more!
So, no matter if you have a full-sized POS terminal or a tablet based POS system, the SAM4s GIANT receipt printer is an ideal choice for those looking for a receipt printer with a modern style combined with superior performance and value, which is why we rate this ingenious little receipt printer a POSCatch top rated product.