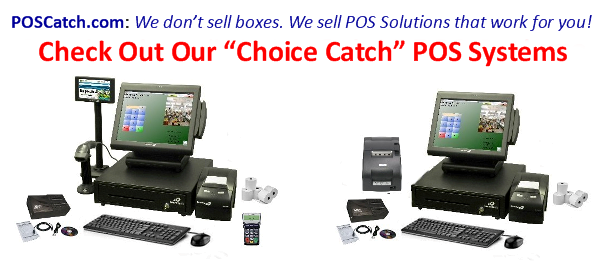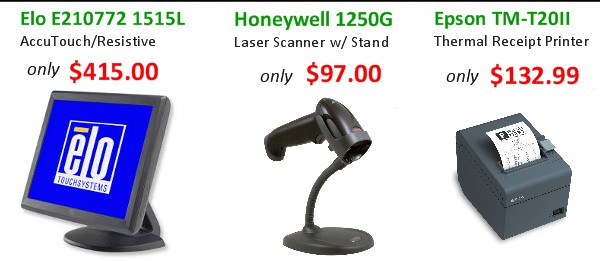 POS CATCH: WHY WE'RE A LEADING POS HARDWARE AND SOFTWARE PROVIDER
Thank you for visiting POSCatch.com! We are experts when it comes to POS equipment and complete POS system configuration. POSCatch.com is the place for retailers and restaurateurs to find a high quality POS hardware and software equipment solution at budget prices. We provide some of the best POS Equipment deals for all of the top POS hardware brands, such as Motorola, Epson, Star Micronics, Datalogic, MMF, APG, HP, Honeywell and many more. We don't play pricing games with our customers, and we always offer 2 or 3 day FREE shipping on most orders . Our company credo is to offer honest, no gimmicks pricing, and that is why you can always "hook a deal" with POSCatch.com.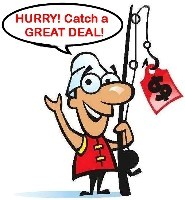 We know our POS hardware and software solutions, and we only sell the very best, handpicked POS equipment. Not only do we provide top notch POS hardware products, we also provide all of the tools you require to make an informed buying decision such as in depth Buyer's Guides, blog posts with relevant/educational articles, and our product category pages with item descriptions that are packed with useful information, setting POSCatch.com apart from those other websites offering POS equipment for a quick sale and providing no help. Our knowledgeable Point of Sale team members can provide you with industry leading POS hardware and superior customer service. We will do our very best to "hook you up" with the best POS equipment deal your money can buy.

We look forward to serving you the best POS equipment,

Quick Start POS Hardware Categories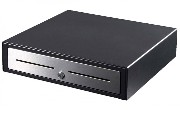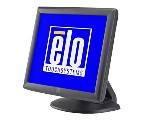 Barcode Scanner
Cash Drawer
Receipt Printer
Touchscreen Monitor
We are your one stop shop for all of your POS hardware needs. We carry an extensive assortment of POS equipment from top name brand manufactures such as Epson, MMF, ELO, Honeywell, Motorola, and many more. Listed above is the 4 most popular POS hardware categories. This website is intuitively designed so each POS hardware category educates you about the POS equipment you're interested in. We give you all the information you need to make an informed POS hardware purchasing decision. And if you still need assistance with your POS hardware purchase, please don't hesitate to message, email or call us. It is our pleasure to serve you the best POS hardware at the best possible price.
Value POS Hardware and Software
Looking for a good deal on some POS equipment for your POS system? Check out our spotlight value priced POS hardware for great bargains on name brand POS equipment. We pride ourselves in offering our valuable customers POS hardware savings 24/7/365. And remember, if you can't find what you're looking for, please message, email or call us. We will find value priced POS equipment you need for your business.
POS Hardware Buying Guides

We are POS hardware experts, and we know that choosing the right POS hardware for your business can be confusing. That's why we have created our easy to understand POS hardware Buyer's Guides to help you make informative buying decisions for your POS system.
iPad POS System Buying Guide
|
Label Printer Buying Guide
|
Scanner Buying Guide
|
Interface Type Guide
|
Cash Drawer Buying Guide
|
Computer Buying Guide
|
Software Buying Guide
|
Receipt Printer Buying Guide
|
Touchscreen Buying Guide
|
All Buying Guides
POS System Blog Updates
Our Point of Sale (POS) blog section brings you the latest news regarding all things POS hardware and software related, including POSCatch.com announcements, important tips and advice for a restaurant POS system, retail POS system, and mobile/iPad POS system. Our blog posts also provide valuable product reviews of the best all-in-one POS computers and peripheral POS equipment. Whether you need help choosing the best POS hardware and software for you, or if you want to stay current with POS equipment news and views, be sure to stay tuned to our POS System blog for this and much, much more...

Feel free to browse our latest POS System blog posts below:
New POS Equipment
POS Hardware and Software
Be sure to check our website often for newly listed POS hardware. We are always adding new POS equipment to better serve our valuable customers. If you can't find a certain POS hardware product you're looking for, don't hesitate to contact us, and we'll help you find the POS hardware you need.

The POS Catch Difference at a Glance:
You've Found True POS Hardware and Software Experts Here
· Looking for caring, professional POS consultants that know POS equipment?
· Looking for the right POS equipment for your business?
· Have questions about your chosen POS equipment before you buy?
You can contact your friendly POS Catch team by online chat, toll free number or by email. Our POS experts can help you find the right POS equipment at the right price.
Always Low Prices for POS Equipment
We don't play games with prices. You worked hard for your money, so we believe you should spend as little as possible for your POS equipment.
Our POS equipment standard prices are lower than so-called "sale prices" on other POS websites
. When you shop with us, you are guaranteed the lowest possible price for your POS hardware and software.
Educational Website: Point of Sale 101
We don't just claim to be 'POS equipment experts', we are POS equipment experts. This website is loaded with educational materials and original in-depth product descriptions to help you choose the right POS hardware and software for your POS system. Furthermore, our website has 100% original content that helps you make an informed POS equipment buying decision. Many other websites selling POS equipment simply copy and paste the manufacturer's product information and don't provide additional resources. Conversely, our website is packed full of resources for you.
Same Day Service & FREE Standard Shipping
Your POS equipment will ship the same day providing you order before 3pm PST, Monday to Friday, and most orders ship via 2 or 3 day service with no additional cost for shipping. We also provide order tracking numbers the next business day. And because we care that our customers are buying the right POS equipment, we carefully review every order we receive for order errors. If we spot an order error we will call you right away to get it resolved….now that's service!