Product Description
Additional Items You May Need:
1M1000R2B1, Optional Pioneer POS 15" Touchscreen, USB Controller, HIGHLY RECOMENDED ITEM!

BUY NOW

$335.99

46-U32000, Pioneer POS Optional Touchscreen Monitor Integrated USB Card Reader

BUY NOW

$79.99

46B-RCRJ-ADX, Optional Pioneer POS Rear Customer Facing 2x20 Integrated Serial VFD Display

BUY NOW

$137.00

XP-8200U, Optional POS-X 2x20 Stand Alone Customer Pole Display, Black, USB

BUY NOW

$138.00

IDMB-334133B, Optional ID Tech Minimag Stand Alone USB Card Reader

BUY NOW

$52.99

121401, Optional 24 Rolls of Thermal Receipt Paper, 273 Feet Long

BUY NOW

$79.00

1013, Optional 50 Rolls of 3" Plain Paper for Kitchen Printer, 150 Feet Long

BUY NOW

$69.00

Apply for a compatible Restaurant Maid merchant services account, start accepting credit cards, MUST HAVE ITEM!
Alexandria Computers RESTAURANT MAID POS Software Compatible Hardware Bundle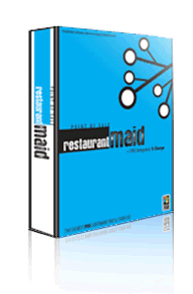 Just add your own computer to complete this hardware bundle for a low cost do it yourself RESTAURANT POS SYSTEM solution and save yourself hundreds of dollars. This hardware bundle has everything you need to get your Alexandria Computers Restaurant Maid POS software up and running in no time. This hardware bundle is guaranteed compatible with your Restaurant Maid POS software.
This Restaurant Hardware Bundle @ $441.49 Base Price Includes:
Epson TM-T20ii USB Thermal Receipt Printer with USB Cable

POS-X Impact Serial or Parallel Kitchen Printer with Cable

APG 16"x16" Printer Driven Cash Drawer

APG Cash Drawer RJ Cable

FREE 2-3 Day Shipping Service Within the Continental USA

Credit Card Processing Application
If you haven't applied for a merchant account with a certified Alexandria Computers payment processor yet, please submit your request for a merchant services account with us, and we will shop the best rates for you.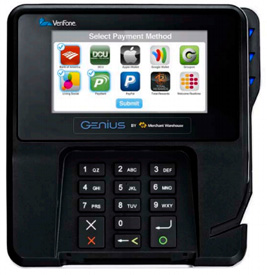 Want to future proof your new RESTAURANT MAID POS SYSTEM with the best payment processing platform? The New Cayan (Formerly Merchant Warehouse) Genius* payment terminal is EMV and NFC ready. This device will ensure your business is prepared for the switch to the EMV/chip & PIN standard in 2015, and not only will you be able to accept payments from credit/debit cards…you can also accept payments from new mobile wallet platforms such as Apple Pay, PayPal and many more. Get started by submitting the form at the link directly below. (*Please note, the Genius payment terminal is an optional hardware item and is not included in the $441.49 base hardware bundle.)
Custom Field
Product Reviews